What is Pet Dentistry?
Veterinary dentistry not only consist of pet teeth cleaning but, also includes dental x-rays, oral surgery, tooth extractions, polishing, and much more. Pet dental care is important for your animals and ensures the greatest quality of life for years to come along with a appealing smile. Dental care is one of the most disregarded areas in caring for your animals and just as people, routine pet dental care is extremely important for the health of your pet. Schedule a regular dental check-up for your furry friends today!

Our Preventative Services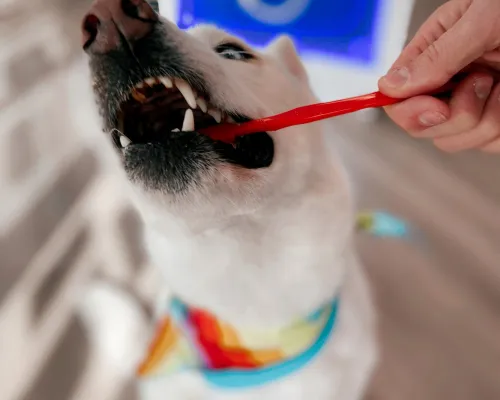 Veterinary Dentistry that Keeps your Pet
Smiling for Years to Come
Poor pet dental health affects both young and adult animals but, with proper dental care and scheduled examinations, your pet doesn't have to experience unwanted oral problems.
Our pet dental care provides a safe and comfortable environment for your furry friends when they visit us for cat or dog dental cleaning. Your pet's teeth should be checked at least once a year by your dog or cat dentist for early signs of a problem and to keep your pet's mouth healthy.
Bad Breath
Retained Baby Teeth or Extra Teeth
Loose or Broken Teeth
Discolored Teeth or Tarter Build-up
Drooling or Abnormal Chewing
Pain or Swelling in Mouth
Dentistry
One of the many benefits of a Forever Vets Wellness Plan. Check out our affordable Pet Wellness Options.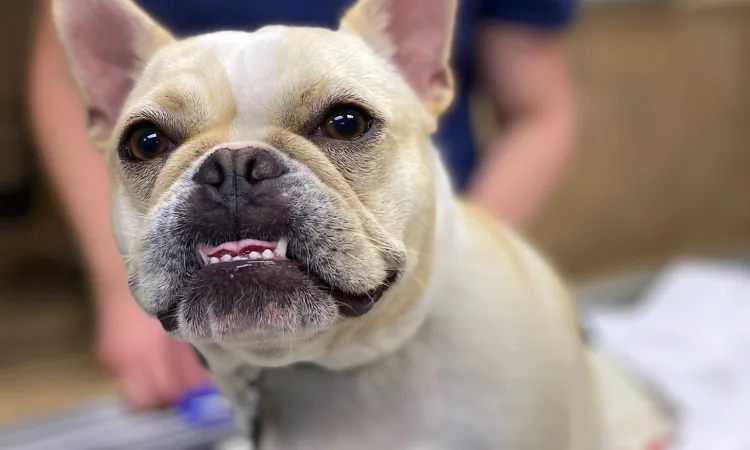 Prevent Periodontal Disease with
our Veterinary Dentistry Services
Pet dental care procedures begin with an oral examination of your furry friend's mouth, by our pet dentist, to evaluate the severity of tartar and plaque buildup. X-rays may be necessary to assess the health of tooth roots below the gum line as well as the jaw. Because we are unable to see dental disease which occurs below the gum line, a comprehensive cleaning of your pet's teeth is performed under anesthesia to remove all tartar and plaque which is much like having your own teeth cleaned during a visit to your dentist.
Approximately 80% of dogs and cats, over the age of three, are diagnosed with some form of dental disease with periodontal disease leading in the top 10. Periodontal disease contains bacteria that may reach other parts of your pet's body and cause damage to the kidneys, liver, and heart. The results could be severe, if not fatal, to the overall health of your pet if left untreated.