Pet Orthopedic Surgery
Pet orthopedic surgery is available for your pets with diseases or injuries of the musculoskeletal system at our Forever Vets Animal Hospital locations in Jacksonville, Jacksonville Beach, St Augustine, St Johns, Nocatee FL, and Orlando. We try to keep our pets healthy and safe but, there are times when animals have bone fractures or joint problems.
Whether it's congenital or degenerative conditions, our experienced veterinarians can help. We perform the latest state-of-the-art surgery and treatments to repair bone and joint problems of the hips, elbow, knees, and shoulders to get your furry friend back to his normal routine as soon as possible.
Our Surgical Services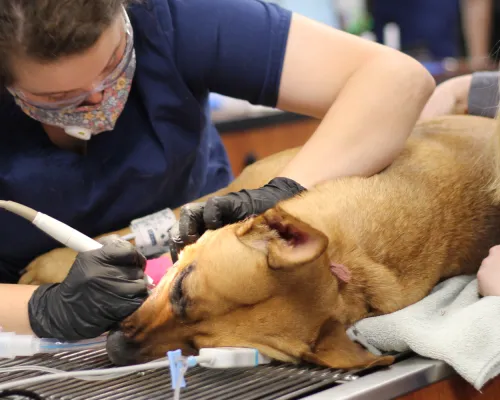 Diagnosis
Joint problems and broken bones are not commonly a life or death condition for your pet and with our cutting- edge pet orthopedic surgery and rehabilitation treatments, your pet will be back to normal before you know it.
A physical examination will determine if orthopedic surgery is needed for your furry friend so, schedule a consultation with one of our compassionate, experienced veterinarians to alleviate pain or limb deformities your pet may be experiencing.
Limb deformities
Hip dysplasia
Degenerative joint disease
Dislocated knee
Spinal disc disease
Any other bone or joint problems