Murabella Parkway
Animal Hospital
Murabella Parkway Animal Hospital in St Augustine FL for Prompt Medical Care
Our animal hospital in St Augustine FL provides preventative care services as well as medical attention when your pets need it most. Our licensed veterinarians and staff are available to evaluate the general health of furry patients or in immediate emergency cases.
Whether pet patients need emergency vet services, surgery, diagnostic testing, dental care or a routine exam, you can depend on us to provide exceptional care and expert service at Forever Vets Animal Hospital at Murabella Parkway. Our goal is to help you, as pet owners, in preventing disease and support pet wellness.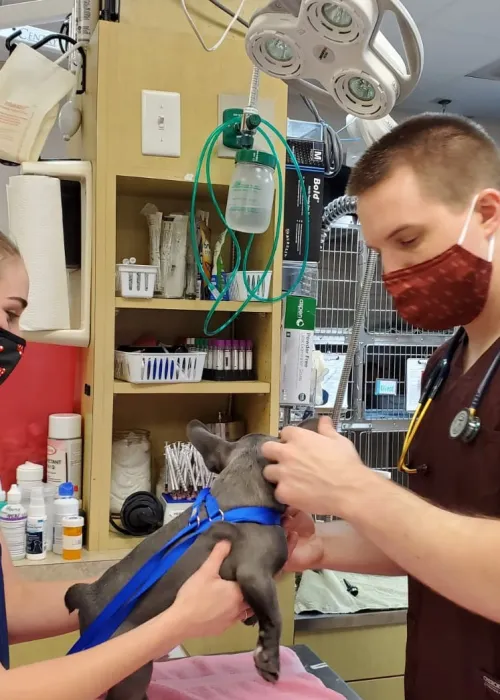 Animal Hospital in St Augustine FL
at Murabella Parkway
As an animal hospital in St Augustine FL, we encourage pet wellness exams regularly to allow us to identify any developing health problems and begin treatment before the medical problem becomes too serious. Count on Forever Vets Animal Hospital at Murabella Parkway to provide the best quality pet care in the St Augustine FL area. We welcome and encourage you to become part of our fast growing family as we deliver quality pet care to your furry family member.
Schedule your pet's appointment today!
Animal Hospital Care
at Murabella Parkway
Here's a message from the AVMA that our animal hospital in St Augustine FL in the Murabella Parkway community would like all pet owners to know:
"The most common pet diseases are entirely preventable. Unfortunately, preventable illnesses in pets have increased, with the American Veterinary Medical Association estimating that, since 2001, cat visits to an animal clinic have fallen 30 percent while dog visits to an animal clinic have dropped 21 percent.
Diabetes (the rate of diabetes in pets is increasing faster than in humans), dental disease and flea infestations can be prevented by taking your dog or cat to an animal clinic or hospital for periodic pet exams. Your pets will be healthier, happier and live longer."
Call for quality, affordable veterinary services in St. Augustine, FL.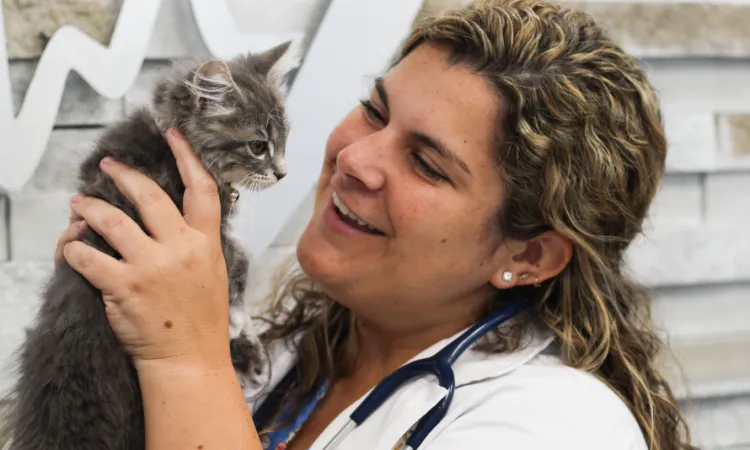 Veterinarian at Murabella Parkway
Veterinarian at Murabella Parkway
Emergency Vet at Murabella Parkway
Emergency Vet at Murabella Parkway