Preparing to Take Your Pet on Vacation with You
As the summer months approach and you are gearing up to get out of town, you might be wondering; is it time to take your pet on vacation? The answer is an emphatic yes! But, before you decide to take your pet on vacation, there are some things that you should know and some things you should do to prepare.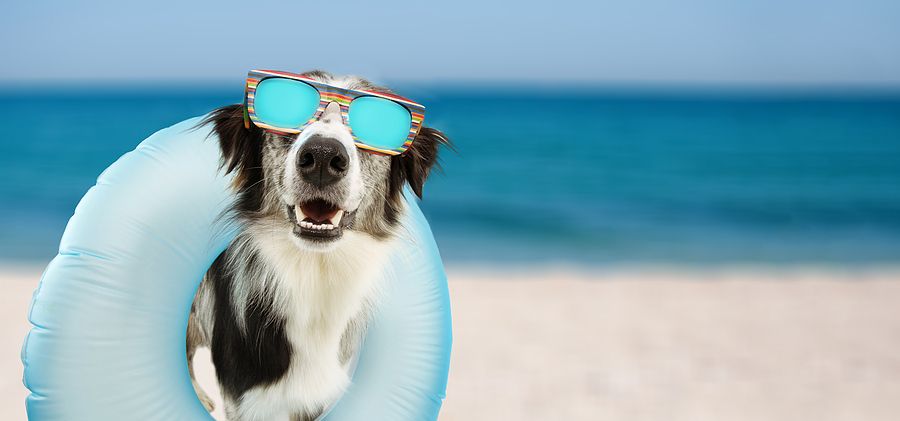 Pet Vacation: Your Pet's First Trip
If this is your first time taking your pets on vacation, there are some things to consider. The first is if your pet would even enjoy the vacation. Do you have a pet that loves to run around and explore? Great! But, if you have an animal that has anxiety away from home or could even be dangerous while traveling, it's best to leave them behind with a handler or at a kennel.
The next thing you'll want to consider is how you will be traveling. Is your pet small enough to take on an airplane? If not, you should opt to drive. If you decide to drive, make sure you budget plenty of stops for potty breaks for your friend. And remember, never leave your pet in your car alone!
Should You Take Your Pet on Vacation?
If you've decided that you and your pet would enjoy the trip, the next question is if you should take your pets on vacation.
You may love your pet to the point where you can't think of a more perfect angel, but here's where you need to be honest with yourself. Is your pet suitable to travel? Is your cat a scratcher? Is your dog a biter? Have you trained your pet so that they know how to behave in social situations with other people and other animals?
Your pet should be potty trained and trained to listen to basic commands. In short, you want to make sure that there aren't going to be any big surprises that both you and your pet will regret.
Pet Friendly Vacations: Preparing for the Trip
Now that you've decided that your pet would enjoy the trip and is well behaved enough to go, there are some things you need to do first before you go on your trip.
When you take your pet on vacation, you want to make sure that they are healthy enough to travel. That means making a visit to the vet to make sure your pet is up for the trip, and that all their vaccinations are up to date. Tell your vet where you plan on going, as they can give you crucial information about how to protect your pet from certain risks in that location. They will also be able to equip you with the right preventative medications for things such as fleas, ticks, and heartworms. If you are traveling by plane, you will need a health certificate from your vet.
Another thing to consider is modifying the identification on your pet. If your pet gets lost while you are in a different city, state, or country, it's best if they are wearing a tag that identifies where you are staying during the trip. It is also wise to have that identifying feature make it clear that you are on a trip.
Before you go, make sure that everywhere you plan to stop is pet friendly. It's no fun having a vacation cut short because your best friend can't go with you.

And, of course, you'll need to bring some things with you when you're taking pets on vacation:
Life vests

Sunblock

Current vet information

Information about veterinary clinics on your route

Proof of vaccination

First aid kit
What to do With Pets on Vacation
You're all set to go! But, where to? There are so many options! You could find somewhere with great hiking. Or maybe you and your best friend are more the "sit around on a beach all day" types. There are plenty of beaches that are animal friendly. If you prefer the cold weather, there are ski lodges that will accommodate you as well. Whatever you choose, you're going to have a great time!
If you are in the Jacksonville area and need a vet, don't hesitate to contact Forever Vets today!