10 Summer Treats That Your Dog Will Love
With the summer heat comes the summer treats and it's fair to say we all love our favorite frozen snacks. Of course, that's not exclusive to just people. Your pups love summer treats as well. In fact, they might love them even more than we do!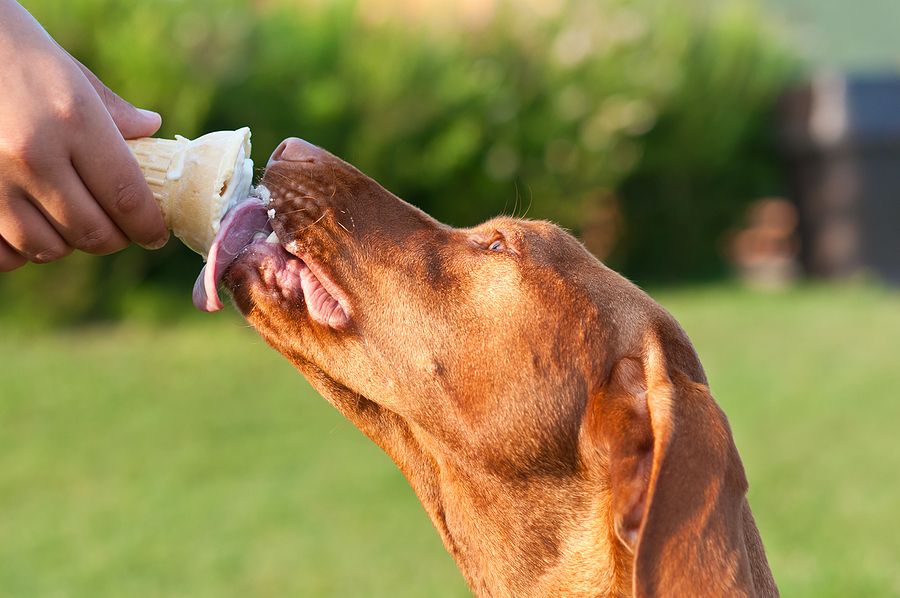 When indulging our four-legged best friends, we want to ensure that we do it in a healthy and responsible way.
So, without further ado, here's a list of ten tasty summer dog treats for the furball in your family:
1. Ice Cream: A hot summer day wouldn't be complete without your favorite ice cream, and the same rings true for your dog. However, you want to be careful with the type of ice cream you allow your dog to eat. Lactose will give dogs an upset tummy, and ice cream with Xylitol (a common ingredient in ice cream) can be toxic for dogs — especially smaller breeds. Fortunately, there are plenty of lactose-free, dog-safe alternatives that you can find online or in your local pet store. Slurp away, Scruffy!
2. Popsicles: Speaking of frozen dog treats for summer, how about a good ole fashioned popsicle? The great thing about popsicles is you can make them out of almost anything. You can use peanut butter, bananas, carrots, pumpkins, or even chicken broth.
3. Watermelon: Not all summer treats for dogs are of the frozen variety; cold summer treats for dogs are great too! Specifically, watermelon. Not only is it adorable watching a pup woof down watermelon chunks, but the high moisture content is especially refreshing. Watermelon contains all sorts of nutrients that are great for your pet. Make sure to remove the seeds before serving.
4. BBQ: Whether it is beef, chicken, or pork, your dog will be grinning from ear to ear as the grill master sets aside some tasty meat just for them! When serving your tail-wagging buddy BBQ, make sure to leave the BBQ sauce off, and make sure there are no bones in the meat.
5. Coconut Bites: To make these, you'll want to mix coconut oil, some fruit, and some honey. Once everything is mixed, throw it in the freezer, and voila! You have a healthy and delicious treat. Dogs on a healthy diet of coconut oil tend to get sick less often and recover more quickly when they do.
6. Frozen Kong: This is one of the all-time classic summer dog treats, even though so many people with dogs use this year-round. Why is frozen Kong so great? It keeps your dog occupied for a long time. Fill up the inside with peanut butter, pop it in the freezer, and then watch that tail wag!
7. The Toy Cake: What's better than frozen dog treats for summer? How about frozen dog treats with toys in them! To make this cake, you'll want to fill a cake tin with chicken broth and chew toys. As the cake melts (or your pup licks it up) they will uncover extra layers of fun.
8. Carrots: There are few things in life more adorable than the crunch a carrot makes when a dog bites into it. Even better, carrots are good for your dog. They are great for teeth as they help to remove plaque, they are loaded with vitamin A which is good for your dog's coat, skin, and eye health, and they are fibrous which will help with tummy health.
9. Green Beans: This is another treat that dogs seem to love and is equally as good for their health. Dogs can't get enough of the crunch, and in the summer, you can make them extra crunchy by throwing them in the freezer. It's a great way to keep your canine cool while keeping their gut healthy.
10. Ice Cubes: As much as we love seeing our pups happy, we must remember to take it easy with the snacks. Ice cubes are a great way to give your dog something to chew on while keeping them hydrated and cool during the summer months.
If you are in the Jacksonville area searching for a vet, please contact Forever Vets today!