Race Track Road
Veterinarian
Licensed Veterinarian at Race Track Road
Our Race Track Road veterinarian and staff are committed to providing only the highest quality, compassionate, complete medical services to pets and their owners in the St Johns FL area. Our veterinarian is a graduate in Veterinary Medicine and member of the American Veterinary Medical Association.
Forever Vets Animal Hospital at Race Track Road is a full-service veterinary clinic that provides a wide range of services, including routine veterinary care, hospitalization, surgeries and emergency medical care for your pets. Our goal always is to provide affordable, professional veterinary services using the best technology in a peaceful, pleasant environment.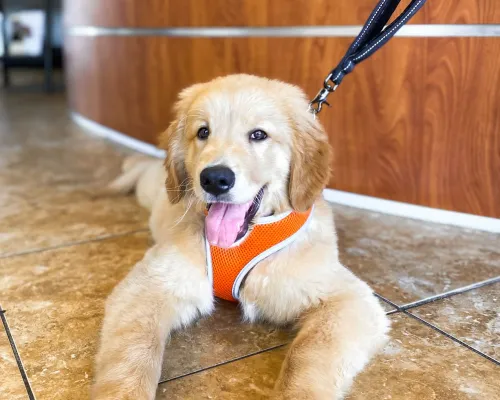 Veterinarian Services at
Race Track Road in St Johns FL

If you're a pet owner and are looking for a veterinarian at Race Track Road in the St Johns FL area, you've come to the right place. Forever Vets Animal Hospital veterinarians provide a wide range of pet preventative care, surgical, and emergency vet services for your four-legged friend. Because pets are a part of the family, it's important to provide the best care possible with professionalism and compassion. Pet owners value caring, trustworthy, and experienced veterinarians and this is what you'll find when you visit our Race Track Road location.

Veterinarian services include:
Pet Wellness Exams

Soft Tissue and Orthopedic Surgery

Pet Dental Care

Ultrasound

Vaccinations

Digital Radiography

Microchipping
Emergency Pet Care
The Value of a Healthy Life
Pet owners place a high value on veterinarians who are caring, trustworthy, compassionate and professional. We place a high emphasis on these values and are proud to be able to form bonds with our furry patients and their guardians. Our experienced, skilled staff and veterinarians at Race Track Road look forward to welcoming you and your pets to our family. Our emphasis is on the value of life; a healthy life—whether it's that of a human, dog or cat.
For expert pet care, contact our veterinarian at Forever Vets Animal Hospital at Race Track Road today!
For Quality Pet Care, Call a Forever Vets Veterinarian at Race Track Road Today!
Animal Hospital at Race Track Road
Animal Hospital at Race Track Road
Emergency Vet at Race Track Road
Emergency Vet at Race Track Road