ANIMAL HOSPITAL AT NOCATEE
FOR COMPREHENSIVE PET CARE

Forever Vets Animal Hospital Nocatee in Ponte Vedra FL provides preventative care pet care services and emergency vet services when your furry friend needs it most. Our licensed, compassionate veterinarians and staff goals are to evaluate your pet's general health and create a wellness plan to keep your pet healthy and happy for years to come.
Whether your furry friend needs a routine pet exam, surgery, diagnostic testing or dental care, you can depend on us to provide exceptional care and expert service at our animal hospital at Nocatee. Emergencies and walk-ins are welcome!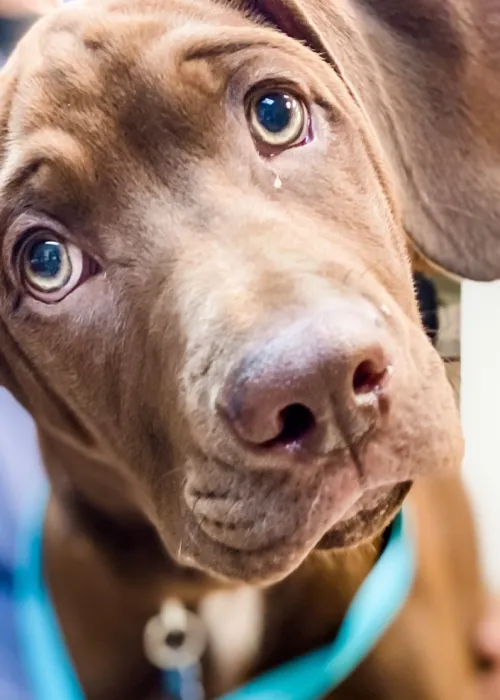 Animal Hospital at Nocatee
in Ponte Vedra FL

A full-service animal hospital at Nocatee provides complete care to pets of all ages:
Preventative and Routine Veterinary Care: Florida's warm climate means fleas, heartworms, ticks and other parasites are a year-round problem. Come see us for your pet's annual shots and vaccinations and wellness checks.
Surgery: Whether your pet needs emergency surgery, soft tissue surgery, orthopedic surgery or spay/neuter surgery, your four-legged friend is in great hands at our animal hospital in Nocatee. We use specific standards and advanced technology for administering anesthesia, monitoring vital signs through surgery, and care for your pet after surgery.
Dentistry: Just like people, pets need dental care. From dental surgery to routine cleaning, our veterinarians and staff provide all-inclusive dental services. Your pet will have clean, pain-free teeth.
Hospitalization: Sometimes hospitalization is required to ensure our pet patients' well-being. We ensure each pet is treated like a member of the family. All animals are monitored by experienced veterinarians and technicians to make sure they get the care needed.
Diagnostic Testing: Our animal hospital at Nocatee uses the latest in digital radiology, ultrasound, and other noninvasive imagery to provide an accurate diagnosis. The sooner we can make an accurate diagnosis, the quicker we can begin treating your pet for injury or illness.
Emergency Pet Care: We hope your furry friend never needs emergency vet care, but we also know the unexpected happens. Forever Vets Animal Hospital Nocatee is here to provide the finest emergency veterinary services in Ponte Vedra FL. Even if you are not sure whether your pet needs emergency care, call us anyway! We are here to help - (844) 856-9381.
Animal Hospital Care
at Nocatee
Here's a message from the AVMA that our animal hospital at Nocatee community would like all pet owners to know:

"The most common pet diseases are entirely preventable. Unfortunately, preventable illnesses in pets have increased, with the American Veterinary Medical Association estimating that, since 2001, cat visits to an animal clinic have fallen 30 percent while dog visits to an animal clinic have dropped 21 percent.
Diabetes (the rate of diabetes in pets is increasing faster than in humans), dental disease and flea infestations can be prevented by taking your dog or cat to an animal clinic or hospital for periodic pet exams. Your pets will be healthier, happier and live longer."
Call Forever Vets Animal Hospital at Nocatee in Ponte Vedra, FL, for quality affordable pet care.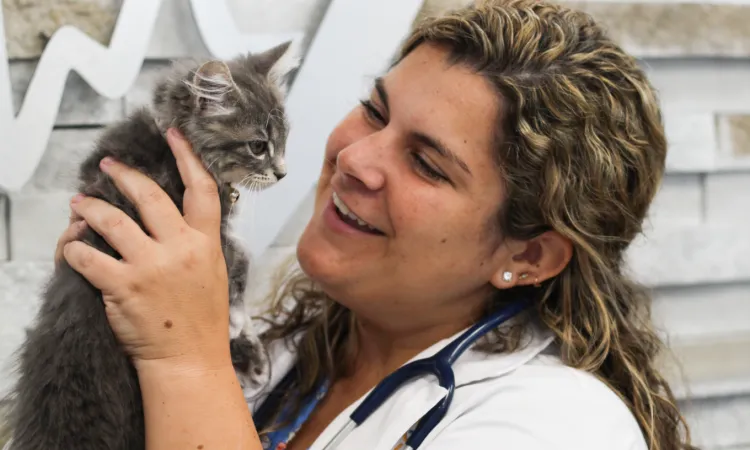 Veterinarian at Nocatee
Veterinarian at Nocatee
Emergency Vet at Nocatee
Emergency Vet at Nocatee