Hunters Creek
Emergency Vet
Hunters Creek Emergency Vet
Near You!
When your pet needs medical attention the most, get help from a Hunters Creek emergency vet in Orlando FL. Help is available when the unexpected happens.
Is your furry friend lethargic? Is your cat or dog experiencing an allergic reaction or abnormal respiratory problems such as excessive salivation and panting? If your pet has been injured or has diarrhea or is vomiting, contact Forever Vets! Pet owners should always investigate unusual behavior or conditions. Our main goal at Forever Vets Animal Hospital at Hunters Creek is the health and safety of your pet.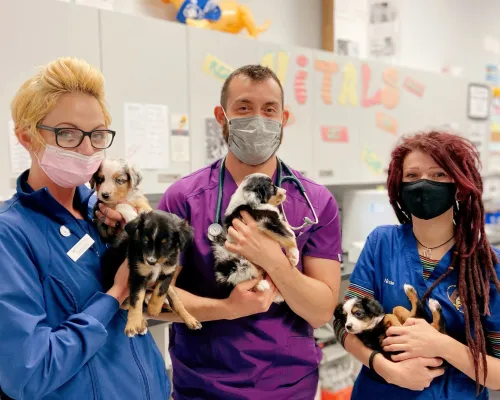 Our Hunters Creek
Emergency Vet Services
Intravenous Fluid Therapy
Hospitalization
Surgery – Ultrasound
On-site Lab Work – Blood Tests, Fecal & Urinalysis
Digital Radiology
Vomiting & Diarrhea Treatments
Laceration Repairs
Toxin Ingestion Treatments
Lameness Exams
Post-operative Patients Care
Critical Pet Care at
Hunters Creek Emergency Vet
We watch over our pet patients and provide necessary services, including medication, pain management and monitoring vital signs. In cases of injury and trauma, the need for prompt medical attention is obvious. In cases of illness or internal distress, though, our pets' behavior lets us know something is wrong. Any different or abnormal behavior is a good sign that your pet needs immediate medical attention. The sooner we examine your pet, the quicker our Emergency Vet can provide a diagnosis and provide the right treatment.
When the unexpected happens, your Hunters Creek Emergency Vet is here to provide compassionate, comprehensive medical care. Call Forever Vets Animal Hospital at Hunters Creek in Orlando FL for help when your pet needs immediate attention.
Open Extended Hours Nights & Weekends
Appointments & Walk-Ins Welcome
Emergency Critical Pet Care, Fast!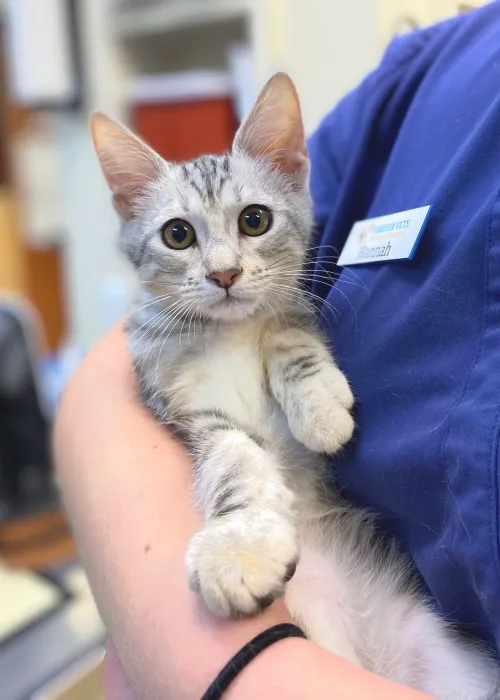 Get Help Now at Forever Vets Animal
Hospital at Hunters Creek in Orlando FL
If pet owners are seeking urgent medical attention for their furry family members, then our Hunters Creek Emergency Vet in Orlando FL is the only call to make. Immediate medical care saves lives and prevents permanent disability. Our goal is to deliver immediate medical care to animals with life-threatening problems. Get the help your four-legged friend needs by calling us today!
We're moments away and our extended emergency animal hospital provides the best care in the Orlando FL area.
For Fast and Professional Pet Care, Call a Hunters Creek Emergency Vet Today!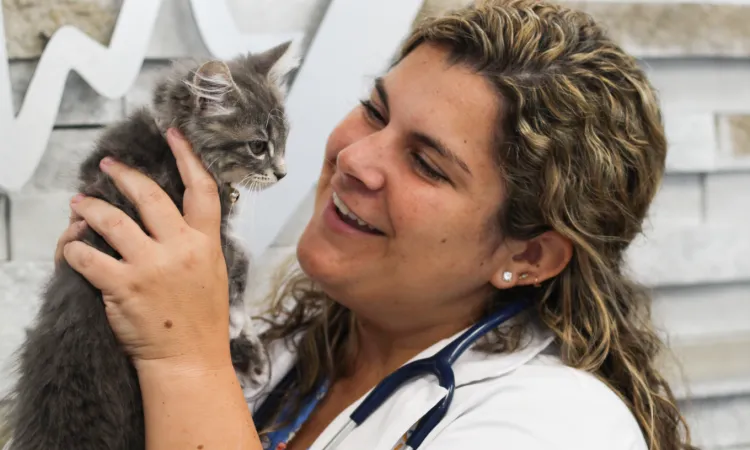 Animal Hospital at Hunters Creek
Animal Hospital at Hunters Creek
Veterinarian at Hunters Creek
Veterinarian at Hunters Creek